Black Fuckbook is one of the most popular and successful ebony dating sites online today. But it's important to realize that no dating site is without imperfections. There are always dramas to be had. However, you can cut down on your Black Fuckbook dating dramas if you look for a few initial indicators.
Online dating dramas are nothing new. It happens all the time. You meet someone, you get super excited, and then the bottom falls out. On a traditional dating site, this means losing "the one." On a hookup site like Black Fuckbook, typically it means regretting time waste.
But most of the time, when let-down city does happen, you look back and realize you missed early warning signs. Often, when we first open up dialogue with a sexy ebony girl, our dicks replace our brains. This is the beginning of the end.
If you can just take a breath and pay attention to the full scope of the situation, you can root out the bad seeds and move on to the hookup fun.
So what are some early warning signs of toxic hookup dating dramas.
She's Not Open To Due Diligence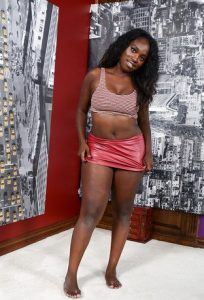 If the girl you just met isn't OK with some precautionary social meet and greets, she might be up to no good. While Black Fuckbook is most certainly every bit a singles hookup site there is, that doesn't mean it's wise to immediately run to meet anyone you just met.
I know, it can be tempting to drive to a destination at the first sexy offer, but it is often better to perform some soft due diligence.
Some people are up to no good. It may not be a personal safety issue, but more a scam issue to worry about. If someone refuses to talk on the phone, are they really who they say they are? If they dodge requests for new pics, are they trying to take you for a run?
In the end, you may outsmart being swindled, but that doesn't mean you'll not regret the time waste and the ultimate let-down.
Her Responses Are Severely Inconsistent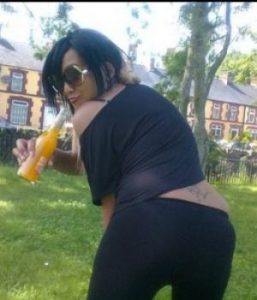 On a hookup singles site, you should expect a lapse in responses. You should also anticipate responses at odd, unexpected times. That's what happens when girls are hiding their secret side sex lives from husbands and boyfriends.
But if she just ghosts you for weeks at a time, then comes back passionately messaging you, sans any explanation for the lapse in time, you might have a problem.
This could mean that she pops on when she needs attention and has no real intent on hooking up. If you don't care about meeting in person, this may be fine for you. But if you do, you might be entering time wastes. Of course, it's no big deal to waste some time. If you don't care, it's not a big deal. But if you are building up some fantasy in your head, you may grow increasingly frustrated by the lapses and the fact that you never seem to make a real plan to hook up.
She Requests Personal Information From You
You're here to hookup, not enter into business deals. If she wants too much personal information from you, she might be going beyond usual due diligence and attempting to set up a scam.
Of course, some level of personal disclosure helps validate who you are. But there is a limit. If a girl is asking for your middle name, avoid. And you certainly shouldn't be sending any financial transactions to a hookup.
She Stands You Up
Life happens. Sometimes a married girl intends to meet you but her home life gets in the way. But overall, any girl standing you up more than once is a problem.
Pay attention and don't fall for flakey girls.
The Black Fuckbook experience can be a rewarding time, no doubt. But don't let your guard down too much. Pay attention to warning signs that indicate something might be off with your anonymous potential hookup. At a minimum, you don't want to waste your time on flakes and toxic people. And you certainly want to avoid getting scammed.