You've dreamed about that first interracial hookup date. Your Black Fuckbook opportunity may well be your first shot at interracial sex. So, you don't want to blow it. But you do want her to blow it (sorry, I just had to).
Just because you've impressed her online doesn't mean your sexy ebony date is going to like you. Or like you enough to go the distance and have sex with you.
When you meet in person, things can change.
Don't Make Race The Main Topic
Unless she wants to talk about interracial dating as the main subject, I'd keep that chatter to a minimum.
She likes you. She signed up for an ebony Fuckbook dating experience. She knows you like her and part of that lust is for her sexy ebony skin.
She's primed and ready.
But if you start bantering on about race issues, she's gonna lose the energy for you.
You're white. She's black. That's obvious to you both. You don't need to beat the subject down.
Keep the subject focused on your sexual energy from her, but also getting to know her on a personal level.
It's an Interracial Hookup, But Still, Be a Listener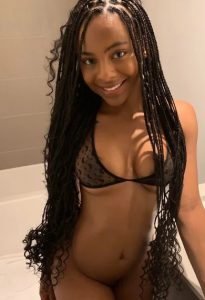 Don't just go on and on about yourself.
Sure, you're super interesting. We all get it. But the key to turning a girl on is being a good listener. Girls find guys who are genuinely interested in them to be sexy.
No girl wants to listen to a narcissist. Believe me, they've had enough of those dates and prior relationships. They are looking for a change.
Keep Your Interracial Hookup as NSA Vibe
Don't let the moment overtake you.
It's easy to see a beautiful ebony queen and suddenly go into relationship mode.
But that may run her right off and then your interracial hookup is doomed.
Remember, the point of Black Fuckbook is to give sexy black single females a place to catch some dick and not have to deal with a messy relationship.
This does not imply that you can never find the love of your life on Black Fuckbook. It simply means you shouldn't go into with that expectation, nor suddenly go down that path on your first date.
If she does, so be it. But you should not.
Promote Dating Discretion
Your sexy black single may well be married. Maybe she told you that, maybe she's hiding it. She may also be a single black girl worried about what her friends will think of her for poaching a white bro from a hookup site for sex.
And hey, just the fact that she's looking for random sex could hurt her career or relationship with family.
If she feels you are untrustworthy, you'll be tossed aside in short order. She isn't' going to fuck you if she thinks you're going to blab or fail to keep things discreet.
So what can you do to convey that you desire a discreet experience and preserve your interracial hookup?
Don't take any pics, not even selfies.
Don't talk about social media, or tell her you wanna be Facebook friends.
Don't talk about past sexual conquests, she will assume she's your next topic of bro-convo.
Its not difficult to promote a discreet dating environment. Thing is, if you fail to do so, you might miss out on your sexy time later. So make this tip a priority.
Keep The Energy Flowing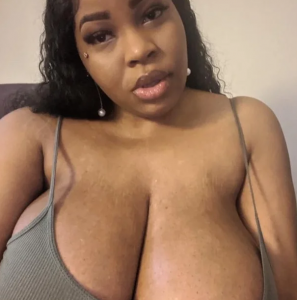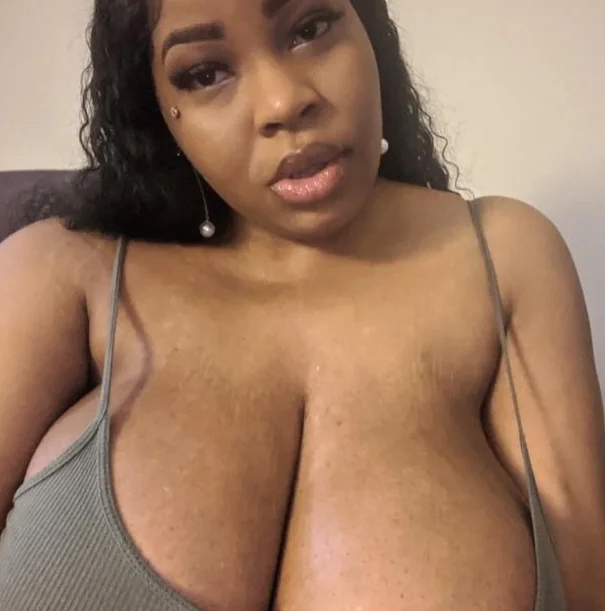 Remember those late-night chats you had with your ebony single? Hey, maybe you even jerked off while chatting with her. Maybe she watched on cam. Spirits can run high over chat.
That energy is what leads to meeting up for a date, in person.
But what if the energy dies right when you meet?
This happens all the time. And it ruins the interracial hookup odds.
That's because real human interaction is different than a chat string. Or even than talking on the phone.
Humans are built to assess people in person. In-person, gut instincts kick into overdrive.
You can't fake human interaction on a date. That's where the energy drain begins.
To carry momentum into your Black Fuckbook date, you need to understand how the energy was created in the first place.
Were you playful and flirty over messenger? If so, that needs to continue in person. If you aren't that type of person socially, that's fine, but you need to rehearse a little prior to the date.
It might be awkward to practice with a friend, so try in the mirror. If you were flirty, practice smiling and making flirty comments. You just want to careen that energy into the night. She's into your looks and your vibe, you don't want to smother that by showing up as a corpse.
Energy matters. Embrace the energy and your ebony sex experience probably goes off without a hitch.
Conclusion
Your first interracial hookup date is certainly a special time. You've put in work, effort, energy, and some impassioned lust. It would be a shame to ruin it because you failed to comply with a few simple hookup pointers.
But you aren't going to do that, now are you? You're full steam ahead and the interracial sex experience is a forgone conclusion. So enjoy.