When you sign up for a free Black Fuckbook account, you are subscribing to an environment built on flings. The Black Fuckbook theme is certainly not hidden from view, in fact, it's the main show. Discreet sex encounters are why we gather here today.
But that doesn't mean we aren't human. We experience the ramifications of jealousy even when we deny such. And as we know, jealousy is an emotion that can screw up our experience on a dating hookup site.
So how do we overcome jealousy in our pursuit of discreet black girl hookups?
Admit You Might Be Jealous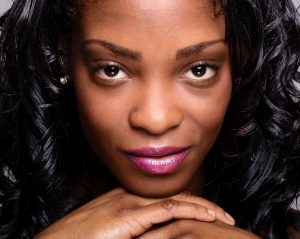 There is no shame in feeling jealous over a sexy black girl that is seemingly now ghosting you. You had a hot night with her, so you assumed there'd be more discreet encounters in your futures. But it seems something possibly changed, she's no longer replying to you, and her Black Fuckbook profile displays as active.
This can only mean one thing…
She's hooking up, but not with you.
And suddenly, the jealousy you thought didn't exist begins to burn inside your soul. You grow frustrated by it. You thought you could handle a sexy ebony fling, but instead you're battling what feels like relationship demons.
This is where you stop and take a breath. You need to admit that jealousy has set in.
We all sign up for discreet dating sites with honorable intentions. We are horny, so we sell ourselves on the idea that we only want the physical aspect of things. And when suddenly all that changes, we are left in a state of jealous denial.
But we need to admit our emotions got the best of us. We got sucked in by an amazing night of sex. It happens to the best of us. How can you solve a problem if you don't admit to having the problem?
You can't.
Once you admit that you're jealous, you need to coddle yourself a little. Essentially, tell yourself you are normal and it's OK.
What's not OK is acting on that jealousy, because you can quickly torch your chances other sexy black singles if they catch wind you want a relationship. The thing is, your jealously likely isn't you wanting a relationship, it's you needing to fill a sexual energy void.
Define What Your Black Dating Jealousy Is
As I previously mentioned, your jealously likely isn't spawned from losing the love of your life. Its probably just sexual energy tapering off. Sometimes, when a sexy black encounter ghosts you, that lack of closure bewilders you to a point that you feel insecure.
You need to figure out what the real issue you are having is. If you truly are in love, that's a problem. And you should at the very least, take a break from Black Fuckbook.
But if this is more just you feeling a lack of closure, you can move on. Remember, you signed up for a black singles hookup site to experience more than one girl. Your journey won't be perfect, there will be peaks and valleys. Sometimes those valleys may feel like jealous rivers overflowing, but in reality, its just your boredom getting the best of you.
To solve, make a bigger effort to meet someone new. The solution rest at your fingertips.
Don't Blow Her Up…
If you are being ghosted and feeling some insecurities, don't allow those feelings to fuel poor behavior. Don't start blowing her up, telling her "you thought you had something good going."
If she didn't respond to a couple of messages, move on. Maybe she comes back (she probably will). If you blow her up, not only do you lose her forever, but she probably tells others that you are a clinger. You don't want to burn your Black Fuckbook reputation.
If you feel like you are about to message her a third time, or you find yourself writing a super long love message, step away from your computer and do something else. And then tell yourself about all the other ebony fish in the sea that you could have if you merely shifted your energy.
Final Points
Jealous is a natural feeling, even by Black Fuckbook members. We all sign up with the best intentions but sometimes our emotions get the best of us. What's important is to define what that feeling actually is. Are you in love, or are you in lust? If you are in lust, you need to take a breath and preoccupy yourself so that you can get grounded again. The key is to redirect your energy.